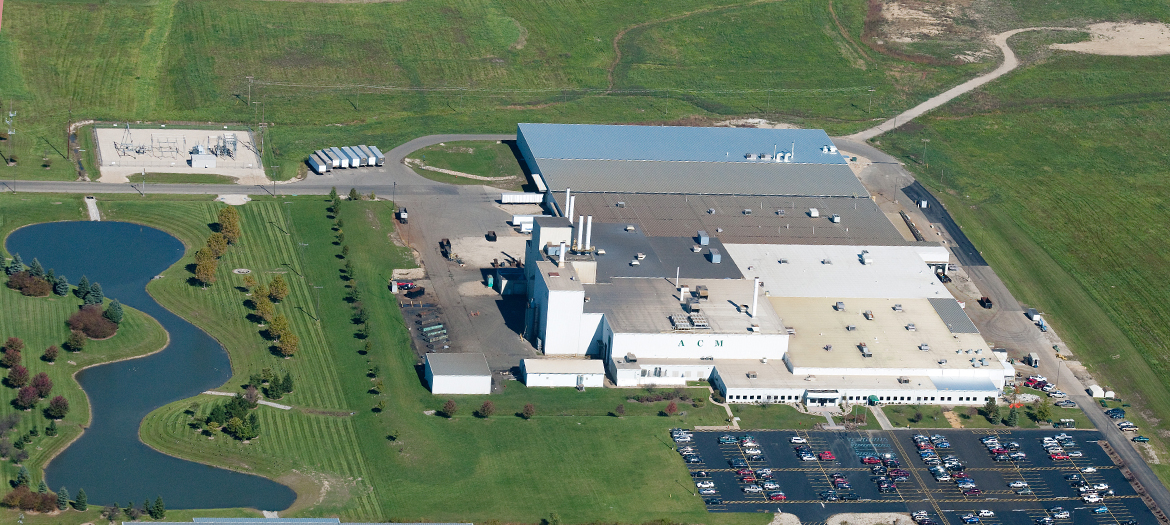 ACM is a globally competitive and environmentally responsible company producing the highest quality automotive components in the world.  ACM is committed to exceeding our customers' expectations.  We strive to continually improve the efficiency of our operations while providing a safe work environment for our Associates.
Safety
Policy:  Safety is first.  Without safety there can be no production.
ACM is dedicated to the health and safety of all Associates.  ACM believes that all accidents and injuries can be prevented and all jobs can be performed in a safe and healthy work environment. Working safely is a condition of employment at ACM and all Associates are responsible for preventing injuries to themselves and others.
Quality
Policy:  ACM is committed to efficiently providing products and services that meet or exceed our customer's requirements. We will continually improve the effectiveness of our Quality Assurance System through customer feedback and management reviews.
Sustainability
Environmental Policy:  ACM is committed to becoming a leader in the automotive component industry, while minimizing our impact on the environment. The key principles of ACM's Environmental Policy are:
Continual improvement of the EMS.
Abide by legal and other requirements.
Prevention of Pollution.
ACM's environmental objectives, targets, and programs are established to support these key principles and are reviewed periodically during the management review process.
Material Safety Data Sheet (MSDS) Links
Conflict Minerals:  We will conduct investigations of our supply chain in regards to the use of conflict minerals in accordance with current legislation.  If usage is detected, ACM will strive to take appropriate action to avoid the use of conflict minerals.
* Conflict minerals are minerals that finance groups engaged in regional conflict and violations of human rights in the Democratic Republic of the Congo or an adjoining country.